Several businesses had to be evacuated in the Keating industrial area in Central Saanich Monday afternoon after a hazardous materials incident filled a unit with a dangerous yellow gas.
Deputy Chief Stacey Lee with the Central Saanich Fire Department said the original call came in around 2:40 p.m. on Jan. 16 with a report of a cloud of yellow gas emanating from a bucket after two chemicals had been mixed together at a Veyaness Road commercial property.
Lee said the occupants of the affected unit, who had evacuated by the time firefighters arrived on scene, reported they had mixed around three kilograms of chlorine with an organic solvent in a plastic five gallon bucket.
Firefighters entered the unit to scout out the scene and found the room where the chemicals had been mixed filled floor to ceiling with yellow gas, and the bucket melted into a puddle, prompting the evacuation of neighbouring units.
Just after 3 p.m., Lee said the Capital Regional District's hazardous materials team was called to the scene, bringing about 14 technicians from across Greater Victoria to the scene, working there until around 6:30 p.m. to decontaminate the unit.
Despite the CRD technicians taking samples and the affected business having chemists on site aiding crews, Lee said the exact gas produced in the incident has not been identified, however it did require the highest level of protective equipment available to the team during their response.
Despite the danger, there were no injuries and the unit was habitable again after it had been thoroughly ventilated.
Lee thanked the CRD team for their quick response and cleanup, and firefighters from Sidney and North Saanich for covering Central Saanich while he and his team kept the scene secure during the incident.
Peninsula crews stayed busy into the evening with the Sidney Fire Department leading a team responding to an electrical fire on Resthaven Drive around 6:30 p.m. Firefighters cleared that scene just before 8 p.m.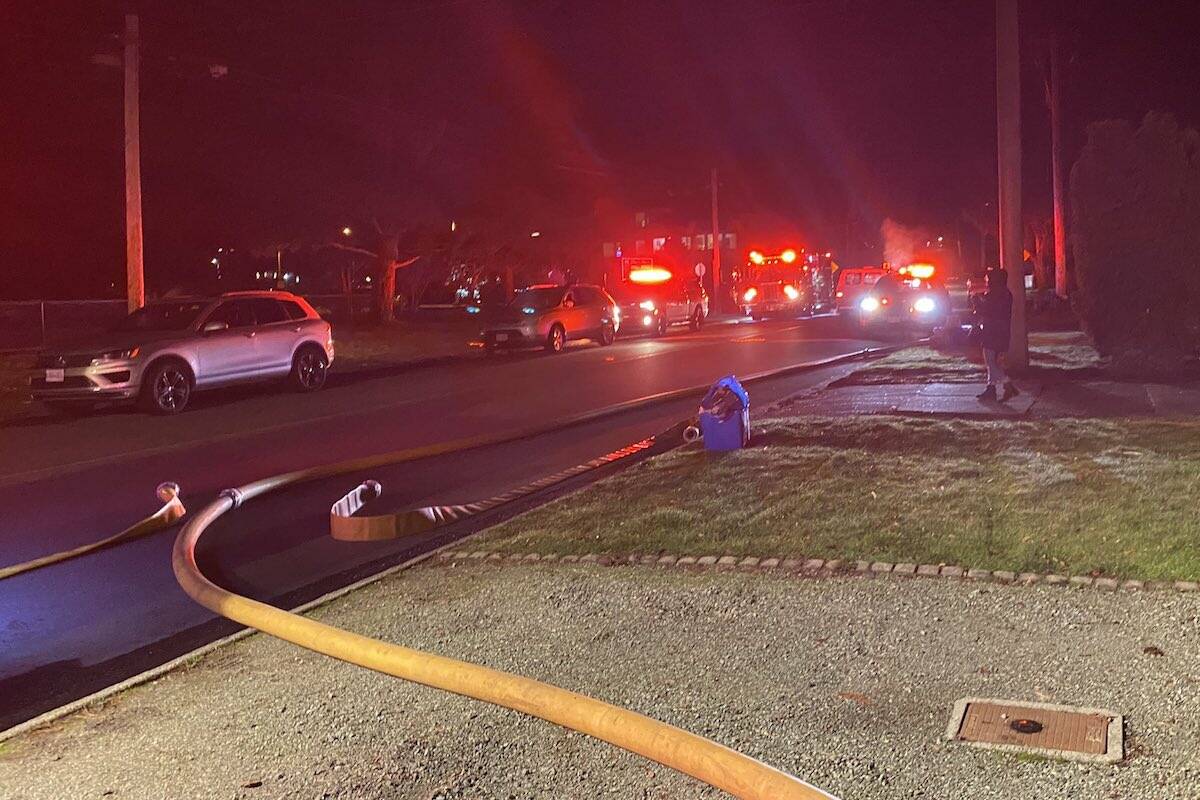 ---
Do you have a story tip? Email: newsroom@peninsulanewsreview.com.
Follow us on Twitter and Instagram, and like us on Facebook.