Military careers one step closer
Brent Connors is facing nine charges in relation to the investigation
Text-based hotline launches to collect public reports on where and when harassment occurs
Impress TV
Real Estate TV: Oak Bay Avenue's amazingly friendly vibe!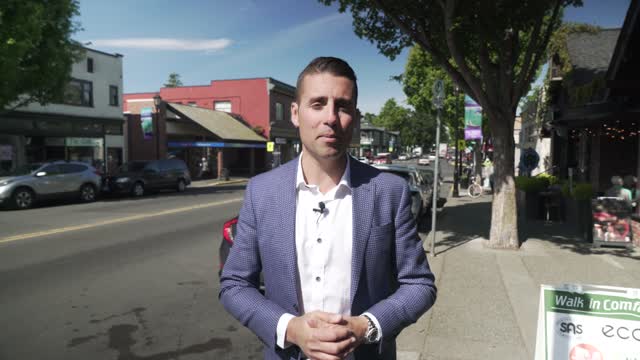 sponsoredMore videos
Full list of participants was released Friday for the Cowichan Valley event
Finnish forward's contract is worth US$1.475 million
Two orphaned bear cubs were captured in Castlegar and sent for rehabilitation.
Event set to run Friday to Sunday at BC Place in Vancouver
Memorabilia sought for special display
Marina Mammal Rescue Centre recommends residents observe from a distance
Year-end recital at the Roost features Nellie Quinn's fiddle students
Two B.C. bands combine to strengthen musical and family ties
A recreational fishing closure for all fin-fish in the area from Otter Point to East Point on the eastern entrance to Port San Juan is a "devastating blow" to the Sooke Region, say local officials and fishers.
The Department of Fisheries and Oceans ban, announced Wednesday, takes effect June 1 to Sept. 30.
"A tough day for Sooke. I hope our fishers and guides will be successful this season with this reduced area, and our business community, local politicians and residents will press our MP Randall Garrison and the federal government to lift or amend this closure," said Mike Hicks, a Capital Regional District director and former fishing guide.
The Raincoast Conservation Foundation, the David Suzuki Foundation and others have petitioned the federal government to curtail sport fishing and whale watching in orca-feeding areas.
Fisheries and Oceans Canada is expected to announce more conservative measures soon.
Do you favour a recreational fishing ban to save killer whales?
Take our poll.