Volunteers flock to work on bomber, restoration expected to take 10 years
The Latest
Bertrand Charest will be released from prison
The Texas officer won his appeal but wasn't given his job back
Impress TV
Canadian Tire: How to win the war on cleaning and clutter!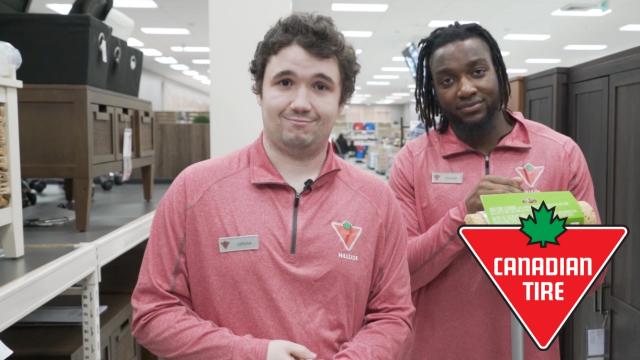 sponsoredMore videos
Best of seven series tied 1-1 after weekend play
Vancouver shut out for 10th time this season
Default settings in Canada is a woman's voice for Alexa, Siri, Cortana and Assistant
University of the Fraser Valley says the mostly-online program focuses on self-care and well being
Youth Empowerment Society fundraising event set for April 4 at Crystal Gardens
Ice climbers Chris Jensen, Will Gadd and Peter Hoang made history
District award recognizes CCPA's outstanding contributions to the arts
1491: The Untold Story of the Americas Before Columbus tells history from Indigneous perspective
Opinion
Rather than ban them from schools, let's teach kids to harness their phone's power and use it properly
Naloxone is free for everyone, amid an opioid overdose epidemic killing thousands
According to seismologists, Vancouver Island is overdue for a magnitude 7 earthquake.
Magnitude 4 or 5 earthquakes will likely wake you up, while a 7 will result in toppled bookcases and fallen chimneys. Thanks to B.C.'s stringent building code, structural collapse is not expected in magnitude 7s. Magnitude 8 or 9s have the same severity of shaking as a 7, but their duration lasts longer, often over 2 or 3 minutes. They cause structural building damage and ruptured gas lines, often causing fire.
READ MORE: Vancouver Island overdue for the big one
As well as this imminent quake, experts also see the potential for a magnitude 9 mega-thrust rupture earthquake too. These Cascadia Subduction Zone earthquakes happen every 200 to 800 years, and the last one occurred 300 years ago. If it hits magnitude 9, it will cause a tsunami, wreaking havoc on some coastal communities on the Island.
The last big Vancouver Island earthquake struck Courtenay in 1946 and measured 7.3 on the Richter scale. The GSC says quakes of this magnitude should happen every decade, so the Island is about 70 years overdue.
READ MORE: 200 tremors recorded near Vancouver Island due to 'tectonic dance'
Take our poll and let us know when you think the next major earthquake will strike Vancouver Island.
Spring fashion at Shawnigan Lake School
Owner of City Tile Nanaimo Celebrates 15 Years in Business