Central Saanich firefighters are gearing up for a busy wildfire season with the deployment of the first local truck.
Tender 2 has been tasked with helping fight the wildfires up near Fort St. John, supporting the Prince George Fire Centre.
The truck and crew left on the first ferry Monday for the department's first deployment of the season.
Members of the Central Saanich Fire Department spent the weekend training at the Wildfire Resiliency and Training Summit in North Vancouver.
Crews from across the province came together to train for potential wildfire deployment ahead of what is anticipated to be a busy season. B.C.'s Ministry of Emergency Management said in a statement released ahead of the weekend that the number of hectares burned so far this fire season is four times larger than normal.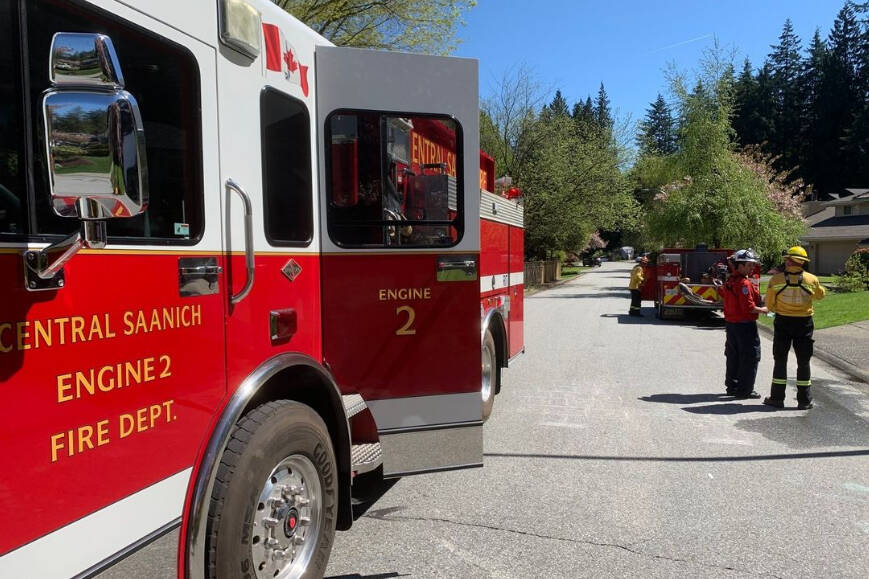 The Central Saanich Fire Department also took to social media to remind residents that Monday was the last day for open burning. Burning is permitted in the district between Nov. 3 and May 15 if the venting index allows.
On its website, Central Saanich reminded residents beach fires are not permitted at Island View Beach but marshmallows can still be roasted on portable propane and charcoal briquette appliances.
More information on burning and the permit process can be found at centralsaanich.ca/burning.
---
Do you have a story tip? Email: newsroom@peninsulanewsreview.com.
Follow us on Twitter and Instagram, and like us on Facebook.