A beloved waterfront watering hole in Sidney is shutting its doors for good after serving the community for over 32 years.
The Rumrunner Pub & Restaurant will be closing this Sunday (April 30).
Many people know Bill Singer, 75, as the owner of the pub, but he prefers to be called a publican. The Rumrunner is shutting down because Singer is retiring.
"I'm having people breaking out in tears because I'm going," Singer said. "That makes it hard. I've always regarded this as my living room and office. I enjoyed this business. I feel like I was an integral part of the local community. It's been a great experience."
Singer believes the pub is known for its beautiful location next to the breakwater and its delicious food and drinks.
"The marina in front of us is probably one of the premier marinas on the West Coast of Canada and the United States. Our food was a cross between good pub fare and restaurant-style meals."
The Rumrunner has a large number of regulars who hold a special place in Singer's heart.
"I truly appreciate all the people who have been loyal customers," Singer said. "It was like their neighbourhood. Children have wanted to throw their parent's celebration of life here because this was their favourite place. It's a great clientele."
The staff at the Rumrunner have been a big reason customers kept coming back, and they have been instrumental in the pub's success.
"It's one of the best staff I've ever had," Singer said. "They've supported me and have been just wonderful. They've been really great at making my life easier as I ran the business."
Singer doesn't know what will happen at the site after he closes the pub, but he hopes it will be good for the community.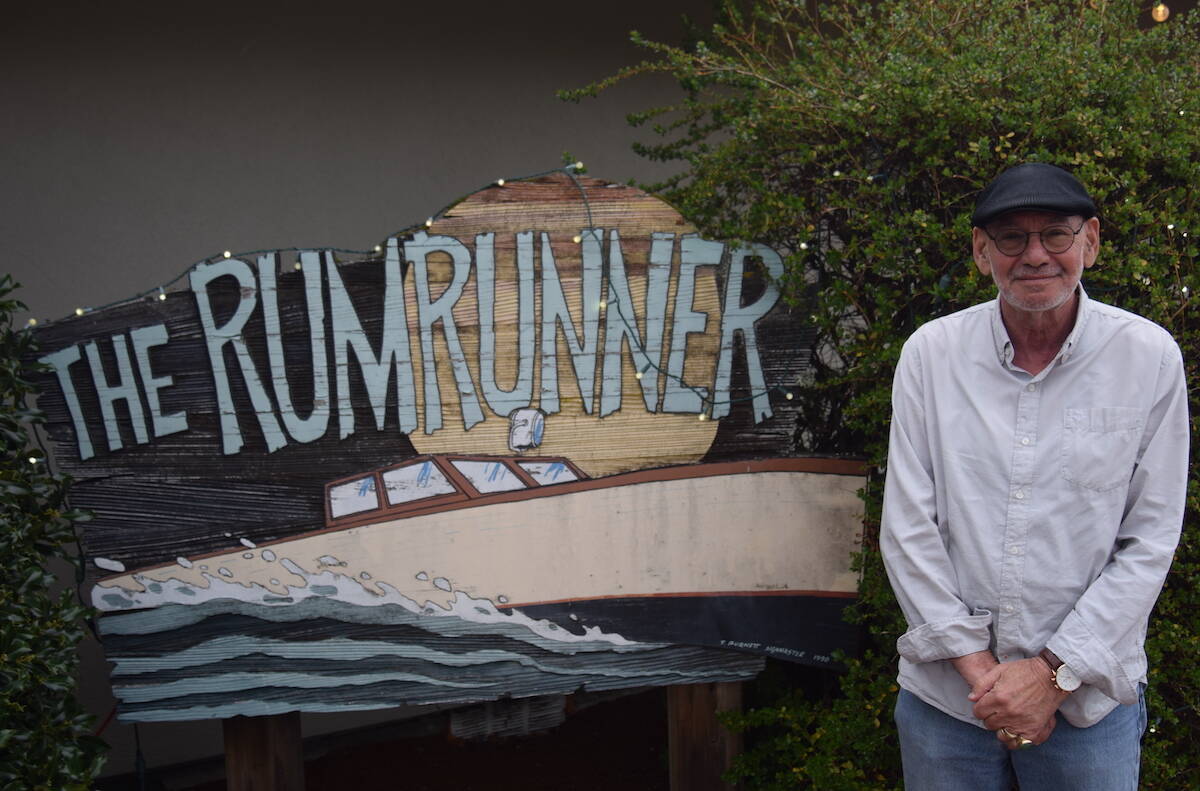 Singer said a highlight for him over the years has been the people he has met along the way.
"I've made a lot of acquaintances and friends here that I'm now saying goodbye to. People that have come to the marina have been from everywhere. A large number of customers came to Sidney every year, and they would come in to see me."
Singer hopes the Rumrunner will be remembered as a warm and welcoming place.
"I hope that people think I was a considerate person to deal with and that I tried to accommodate them. I was here all the time and I was here to greet customers and I enjoyed greeting them. That's paid me back in spades because I've done fairly well. I'm going to miss it deeply."
---
@brendanmayer
brendan.mayer@blackpress.ca
Like us on Facebook and follow us on Twitter.