A mother-and-son duo of artists, Lynda Lombardi and DK Lombardi, will host a joint art show at Gallery Splash! in Esquimalt that aims to light up people's lives.
As a mother, Lynda was hit with feelings of immense loss after she lost one of her three sons, Michael, in a tragic drowning incident in Ontario mere months after she moved to Victoria in 2001. Feeling lost, she turned to art which provided a space where she could work through her feelings and process her grief.
"I think all of my art is inspired by him," she said. "They all inspire me; all three of them. I guess for me after Michael's passing it was wanting to be someone who lived life fully and found joy, and art is what brought me joy."
Once she started, her love for the art form only grew. Lynda said she was also inspired by her other son Dan, a.k.a "DK" Lombardi, to keep creating and pursue a lifelong dream of being a professional artist. It was always in the back of her mind, but that dream had laid latent in her for decades after she was told in high school that she wasn't talented enough to pursue art professionally.
"That kind of thing sticks with you," she said.
"Dan being an artist as well, he inspired me to pursue it," she said. "He's been very creative from a toddler … one day I realized I can be an artist, too."
The inspiration flows both ways: DK Lombardi also acknowledged his mother Lynda as a significant inspiration in his own artistic journey. Together, their collaborative effort in their exhibit is not only a display of talent but also a reflection of the supportive and creative environment within the family.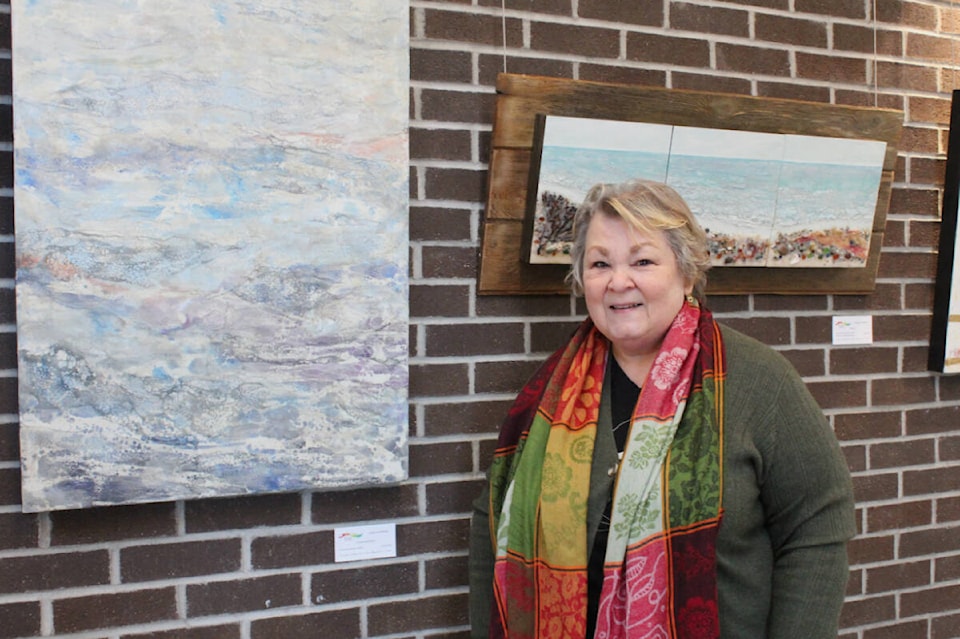 Reflecting on doing this first public show together, DK Lombardi said he feels honoured, describing his mother as always "super creative" and a big inspiration for him.
"It's just a super cool opportunity for us to have the shared passion and show it together and even have shared philosophies on art in some ways."
READ MORE: Free gallery events aim to expose more Victoria residents to art
He said they came up with the concept and vision of the show together.
"This show, Creation in Harmony, is very much about bringing joy and happiness," he said. "Three of the paintings I did specifically for this space because so many people walk through there. I just wanted to grab their attention and try to give them some sort of distraction from the world with so much pessimism and negativity."
The three pieces DK Lombardi refers to are all colourful landscapes: Holy Mountain, Winding River and Spring Thaw. Living just outside of Sooke on a farm (he also raises chickens), he said he is inspired by nature and rural life.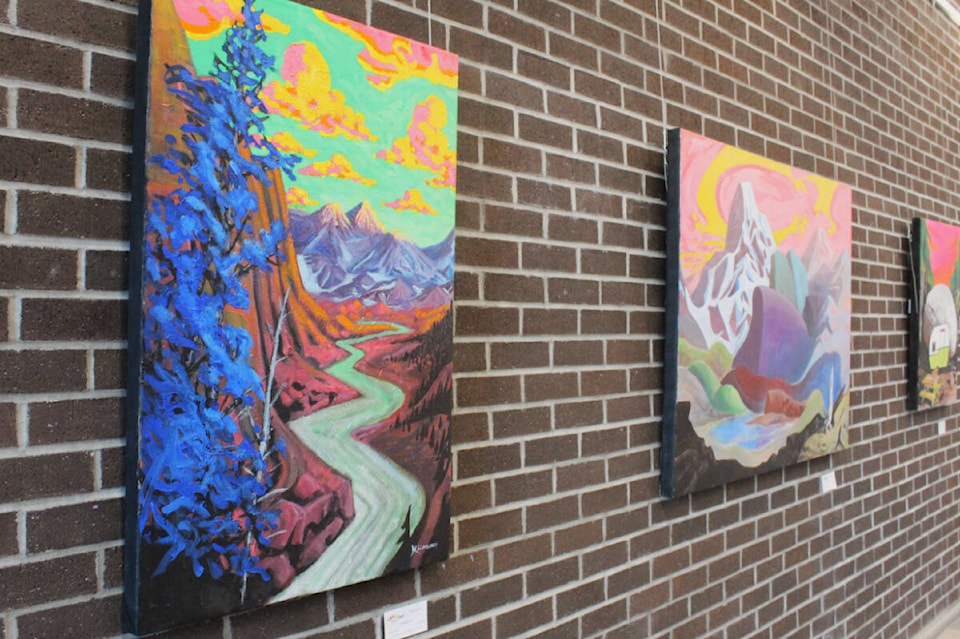 Lynda's work focuses on the encaustic medium, an ancient art form predating oil paint that uses beeswax and natural pine. She first encountered the medium during a workshop almost 11 years ago and "got hit really hard."
"I absolutely loved it," she said.
Getting to showcase her passion for art in this exhibit is very meaningful to her, but it means so much more to be able to do so alongside her son.
"It's wonderful that we can share that together. It's something I've thought of for a long time and I was just really excited when he accepted my invitation to join me," she said.
Creation in Harmony runs until Dec 5 at Gallery Splash!, located at 503 Park Place. The gallery is open Monday to Saturday, 9 a.m. to 4:30 p.m.
READ MORE: Victoria's Kaleidoscope Theatre for Young People celebrates 50 years